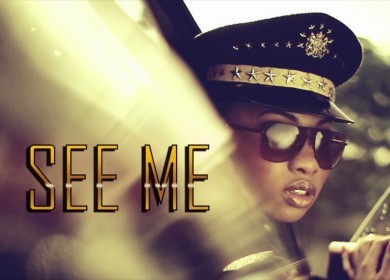 Mocheddah!! This girl absolutely rocks and I'm a big fan!! The song 'See Me' was released a few weeks ago and i was totally in love with the song, and i was really waiting for the video to come out . Wooop!! The video is finally here and i wasn't disappointed at all. Absolutely Love it.Trust me you would love this one.
Mo'cheddah!!! Shes such a diva.
I'm so looking forward to her new album.
Directed by Clarence Peters.
.